Began in 1823 by Johann Lageder, who left his family home near Val Gardena (home to great skiing) and moved to Bolzano to find his fortune. He became a wheelwright and wine dealer, and his son Alois continued on in the wine business, purchasing the families first vineyard. The family first began producing Santa Magdalena and Lagrein wines from vineyards in the Santa Magdalena area, in the hills north of Bolzano.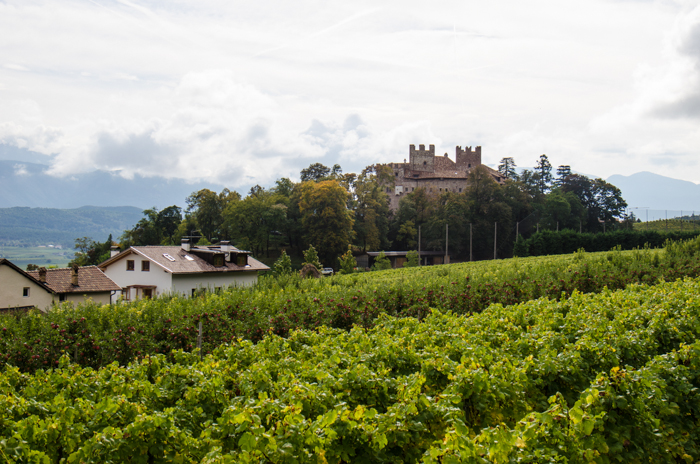 Subsequent sons (all named Alois), became specialists in the local terroir and microclimates, as well as the indigenous varietals such as schiava (Vernatsch) and Lagrein. The family expanded their vineyard holdings, moving south to the village of Magrè, where excellent exposures produce robust reds such as Cabernet, Sauvignon and Merlot. A winemaking facility and cellars was created at the Löwengang estate in Magrè.

At the start of the 1970s, the company moved away from the then-popular bulk wines and began to bottle more of its own wines, and market them under its own Alois Lageder-label. At this point, the company was operated by Alois IV, along with his sister Wendelgard and her husband, and cellar master, Luis von Dellemann. The image of Alto Adige wines had suffered greatly as a result of years of perception as products for mass consumption. The family undertook the task of repositioning the winery, beginning initiatives to improve the quality of their wines, such as trellising on wires, and reducing yield.  In 1995, a high-tech winemaking facility and cellar complex in Magrè was constructed. Today, all of their over fifty hectares of vineyards adheres to the principles of biodynamic agriculture.

L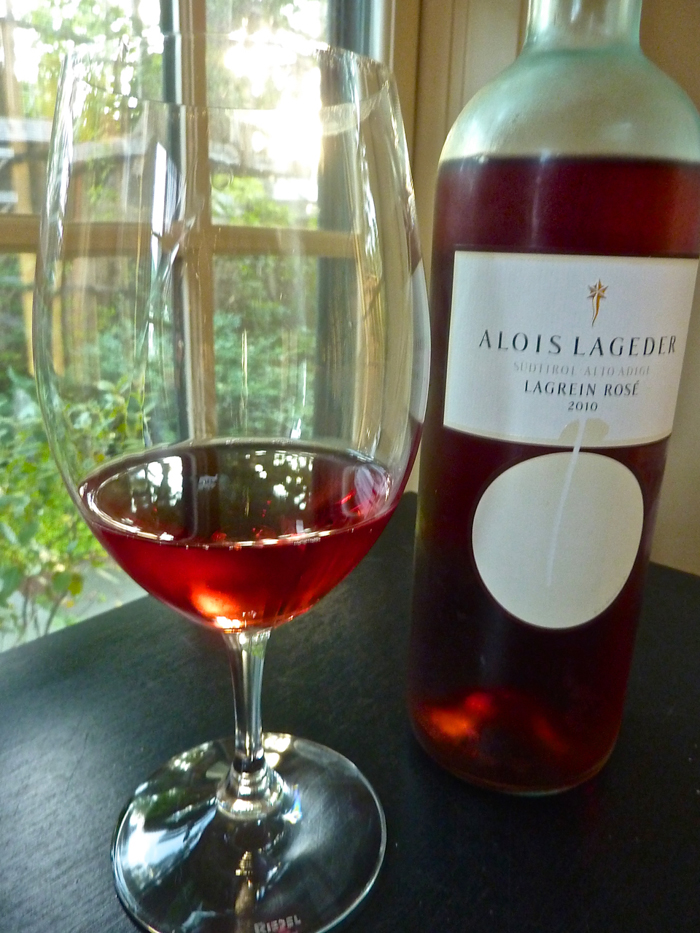 agrein is a red grape native to the Lagarina valley in Trentino-Alto Adige. A very distinctive, native red with strong herbal notes, it is used in red (Lagrein Scuro or Dunkel) and rosé (Lagrein Rosato or Kretzer) wines. It is a descendant of Teroldego, and related to Syrah and Pinot Noir.

I recently enjoyed the Lageder Lagrein Rose 2010 at a recent fundraiser I worked on with the Homestead restaurant in Farmington, ME. This wine, one of my Top 10 Undiscovered Wines of Northeastern Italy, was the hit of the evening, and I was thrilled when I happened upon it recently in my favorite local gourmet store here in Newburyport, Joppa Fine Foods.

It is a wonderful dark pink color, with a hint of ruby. A very pleasant nose, berry and floral. This medium-bodied rose will stand up to some stronger flavored dishes, with a tart cherry flavor, nice acidity and persistent aftertaste with a nicely bitter finish.

I paired it with my last recipe post, a smoked salmon dish, Saumon con Verdure Mediterranee (Salmon with Mediterranean Vegetables). Fantastic foods and wines from Sudtirol!