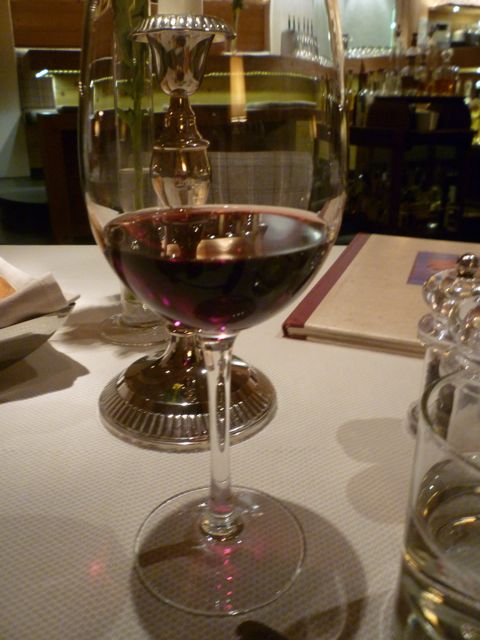 Located on the slopes just north of Bolzano, at the intersection of the Adige and Isarco Rivers, is the Alto Adige Santa Maddalena DOC wine zone, known also as the Sudtirol St. Magdalener in this region of dual identities.

This wine zone is produces red wine from the native Schiava grapes, also known as Vernatsch. These wines are blends, containing up to 15% of other varieties of grapes, most commonly Lagrein, another native varietal, as well as Pinot Noir. Typically, these wines include at least 5% Lagrein.

These wines are difficult to come by in the US, but a recent trip to Alto Adige presented me with an opportunity to try a St. Magdalener wine from Pfannenstielhof. This is a family-run winery that has been producing wines since at least 1561. These use exclusively their own grapes to produce their red wines - St. Magdalener Classico, Lagrein, Lagrein Riserva, and a Pinot Noir. Their motto is "As much as necessary, but as little as possible", and they strive to produce wines that are true to their beautiful terroir and native grape varieties. Their dedication paid off in 2009, when their St. Magdalener was awarded the coveted Three Glasses from wine guide Gambero Rosso.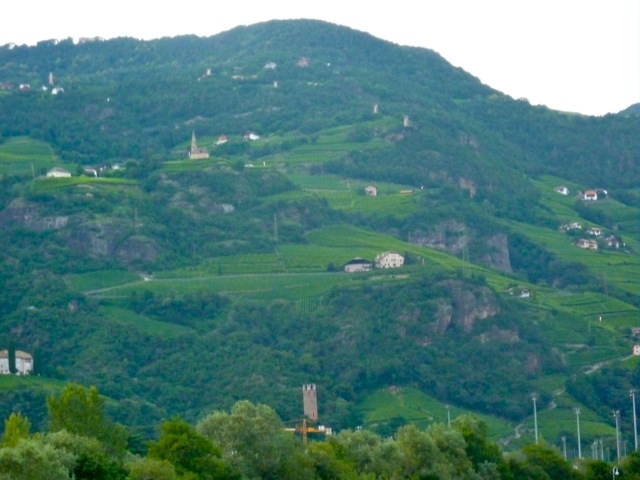 Their St. Magdalener Classico is a blend of 95% Schiava with 5% Lagrein. The Schiava grapes are grown in Rentsch, near Bolzano, on the sunny southern slopes of the RIttner Mountain. It is a bright ruby red, with hints of floral and cherry fruit on the nose. It is crisp, lively, and full of cherry flavor, with just a bit of acidity and tannin to balance. A dry, persistent, lightly elegant finish. I enjoyed it with the local cheese, Ortler, grilled and served with a warm cabbage salad. It would also pair well with roasted white meat, or lighter red meat dishes.