Arnaldo Caprai is one of the largest producers of Sagrantino wine. Sagrantino is a grape variety that is found almost exclusively in Umbria, around the village of Montefalco. Only 250 acres total are dedicated to production of this grape, in the hands of a mere 25 total producers.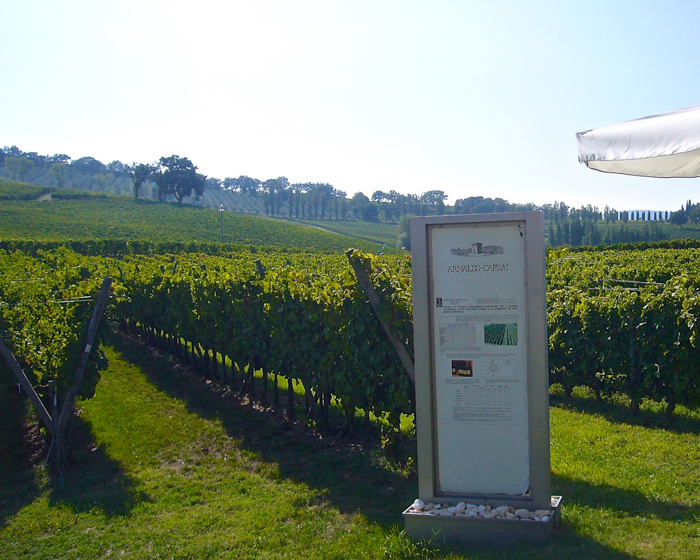 Sagrantino does not resemble any other grape found in this area of Italy, and the origins of the grape are still unknown. Some experts believe it originated in Montefalco, while others believe it came from Asia Minor, brought to Umbria by the followers of Saint Francis of Assisi. The name Sagrantino comes from Sacramenti, the red wine used during religious services.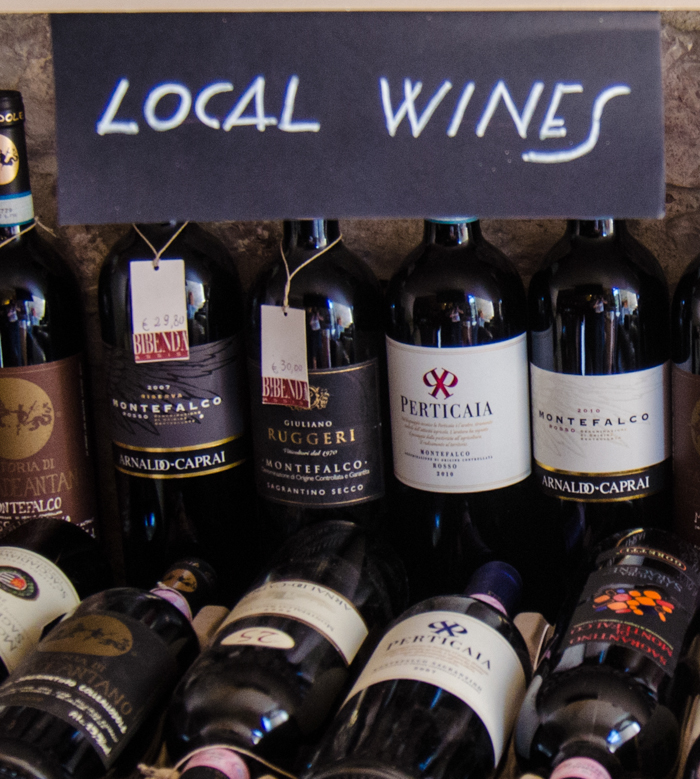 As early as 1200 there is written evidence of wine production in the areas around Montefalco. Throughout the Renaissance the wine's reputation for quality spread throughout Italy. Wine-growing was such a serious matter that in 1622 Cardinal Boncompagni establishes "the death penalty by hanging for those who are found to cut a grape vine".

However, in the early 1900's the use of this grape declines, and the varietal became almost extinct in the 1960s.  In 1971 Arnaldo Caprai, a successful textile businessman, bought a Val di Maggio estate to fulfill his dream of producing his own wine with the local Sagrantino. Over the years he expanded his holdings, and added modern production facilities. His son Marco Caprai started managing the winery in 1988, with an equal passion and determination to the production of top quality wines. Today, the dedication to quality production of Sagrantino wines continue, and Caprai, along with a few other Montefalco producers, have saved this wine from extinction.

Caprai's flagship Sagrantino is their "Sagrantino di Montefalco "25 Anni", created in 1993 to celebrate the winery's 25th anniversary. Sagrantino is one of the most tannic varietals available, requiring a bit of finesse in the wine making process to keep them from overwhelming the wine. Decanting is strongly recommended. This wine has been awarded many accolades, including "Best Italian Wine" and 3 and 4 Grappoli from Gambero Rosso.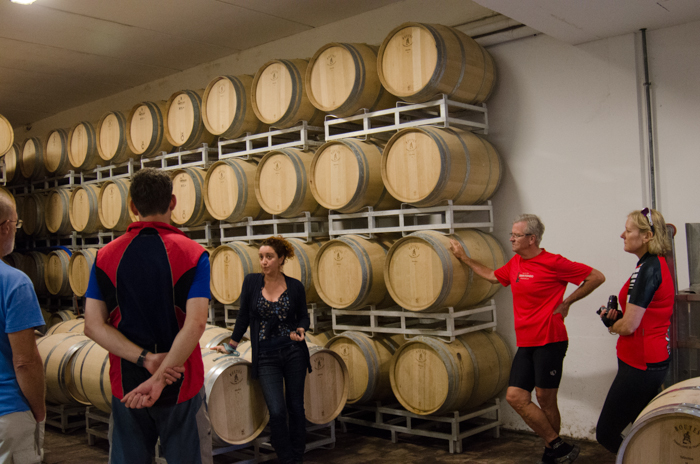 This wine is robust and intense, yet elegant. Spicy black cherries, dried fruit and currant mix with licorice, spice, and smoke. Made exclusively from Sagrantino grapes, it undergoes 24-26 months aging in French oak barrique and minimum of 6 months aging in the bottle. It's aging potential is great, 15-20 years. A great wine to be paired with roasted or grilled of lamb, game, and other meats. Black truffle and aged cheeses are also lovely partners to match the tannins and body.

Caprai also produces a slightly less robust Sagrantino, their Montefalco Sagrantino DOCG Collepiano. Also 100% Sagrantino, and again aged 24-26 months in French oak and a minimum 6 months in the bottle. A dark bouquet of red fruit and raisins, with spicy and earth. It's aging potential is 10-15 years, and pairs well with roasted and braised meats, game, and aged cheeses.

The Montefalco Rosso DOC wine is a more subdued introduction to Sagrantino, a blend of 70% Sangiovese with 15% Sagrantino and 15% Merlot. A rich ruby red, full bodied and dry, with a persistent finish. Elegant, with flavors and aromas of red berries, spice and tobacco. It is aged 12 months in wood (70% in Slovenian barrels; 30% in French oak barrique), and a minimum 4 months aging in bottle. It can be enjoyed on its' own, or with red or light meats, meat antipasti, and aged cheeses.